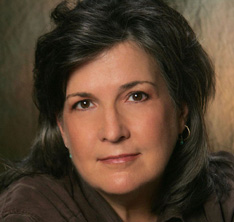 Welcome to the Delta Music Institute! Allow me to share with you some of the opportunities ahead for our recording arts and music industries program.
The DMI offers a concentration of music and entertainment industry courses leading to a Bachelor of Science in Interdisciplinary Studies degree or a Bachelor of Arts in Music degree with an emphasis in Music Production. The DMI is an independent center under the College of Arts & Sciences.  
Our new DMI Recording Studios officially opened in the spring of 2009. Studio A, which features a Neve V3 analog console, is designed to accomodate large scale recordings such as symphony orchestras, wind ensembles and mass choirs. Studio B, which features a Digi ICON controller and Pro Tools system, will accomodate multiple types of recording and is set up to mix in surround sound.  Studio C serves as a small project studio, and our transfer room provides opportunity to digitize older forms of media.  In addition, the Delta Music Institute also houses a 15 station, state of the art digital audio lab, featuring Apple computers, audio interfaces and multiple software platforms.
Our instructors are veterans of the music business who continue to be active in their respective areas. They have over 60 years combined experience in audio engineering, songwriting, production, publishing and performance.  
The DMI encourages students to think "outside the box" in an entrepreneurial way as they plan for the future after graduation.  
I invite you to take this time to browse our website for an overview of our courses, our faculty, and opportunities for careers in the music industry.
If you have any questions, please don't hesitate to contact our offices at (662) 846-4579 or dmi@deltastate.edu.
Tricia Walker
B.M.Ed., M.M.
Director, DMI